Meet Our Doctors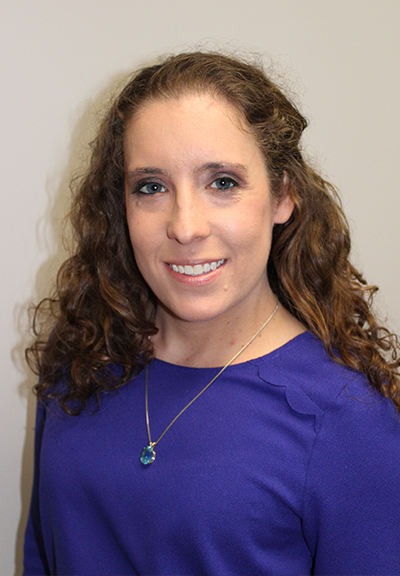 Samantha J. Hughey-Wence, DDS
Dr. Samantha Hughey-Wence attended the
University of Tennessee at Chattanooga
, where she obtained a Bachelors degree in biochemistry. She attended the
University of Tennessee Health Science Center College of Dentistry
, from which she graduated in 2015 with her Doctor of Dental Surgery (DDS) degree. She constantly studies on new advances in the dental field to stay abreast of the latest treatments and techniques, and has completed advanced training in Invisalign®. She is also Gerety Orthodontic Braces Certified, and is enrolled in advanced training with Hiossen Dental Implants, and has actively been placing implants since 2019. Dr. Hughey- Wence is actively pursuing education with BOTOX and fillers thru the AAFE, and will be fully certified by the end of 2022.  Dr. Hughey-Wence is a member of several professional organizations, including:
She has also received the Dr. and Mrs. Thomas Weems Leadership and Service Award.
As a dentist, Dr. Hughey-Wence's goal is to make her patients visit to her office enjoyable and pain-free, and for her patients to leave smiling bigger than when they arrived.
Dr. Hughey-Wence is a native of middle Tennessee. She spend the first few years of her life in Lebanon before her family moved to Gallatin, where she was raised and attended school. Both of Dr. Hughey-Wence's parents are nurses, so she was drawn to the healthcare field growing up. She has an identical twin, Jessalin, and a younger brother, Jake, who both live in the area. Dr. Hughey-Wence married her husband, Cory, who is a native of Lebanon and is a subcontractor in May 2020. In December 2021, she and her husband welcomed a son, Wyatt, into the family. In her free time, she enjoys spending time with family and playing with her German Shepherd, Lexi.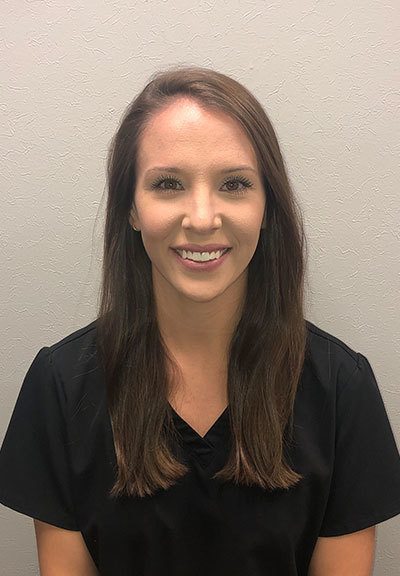 Candace Gallowitz, DDS
Dr. Candace Gallowitz joined our practice in June 2021. She is originally from Dyersburg, Tennessee. She attended Austin Peay State University in Clarksville, Tennessee, earning a Bachelor of Science in biology in 2015. Dr. Gallowitz received her Doctor of Dental Surgery (DDS) degree from University of Tennessee Health Science Center in Memphis, Tennessee, in May 2021. Dr. Gallowitz and her husband got married in 2019, and they have one fur baby together named Luck. When she is not working, she enjoys reading, watching rom coms, crafting over the holidays, going to the lake, and spending time outside with her husband and dog.Dr. Gallowitz's goal as a dentist is to provide quality and comfortable care to her patients. Although she is a recent graduate, she has immersed herself in the dental community by becoming a member of local and national dental associations, including:
American Dental Association (ADA)
Tennessee Dental Association (TDA)
Meet Our Team
With a complete focus on the comfort and experience of our guests, our team members excel in giving each patient the dental care they deserve. If you want to learn more about the exceptional customer service provided at Imperial Dental Care, reach out today at 615-822-0833! We will gladly answer any questions you have and help you arrange a visit with our skilled and compassionate dentist in Hendersonville, Tennessee, Dr. Samantha Hughey-Wence.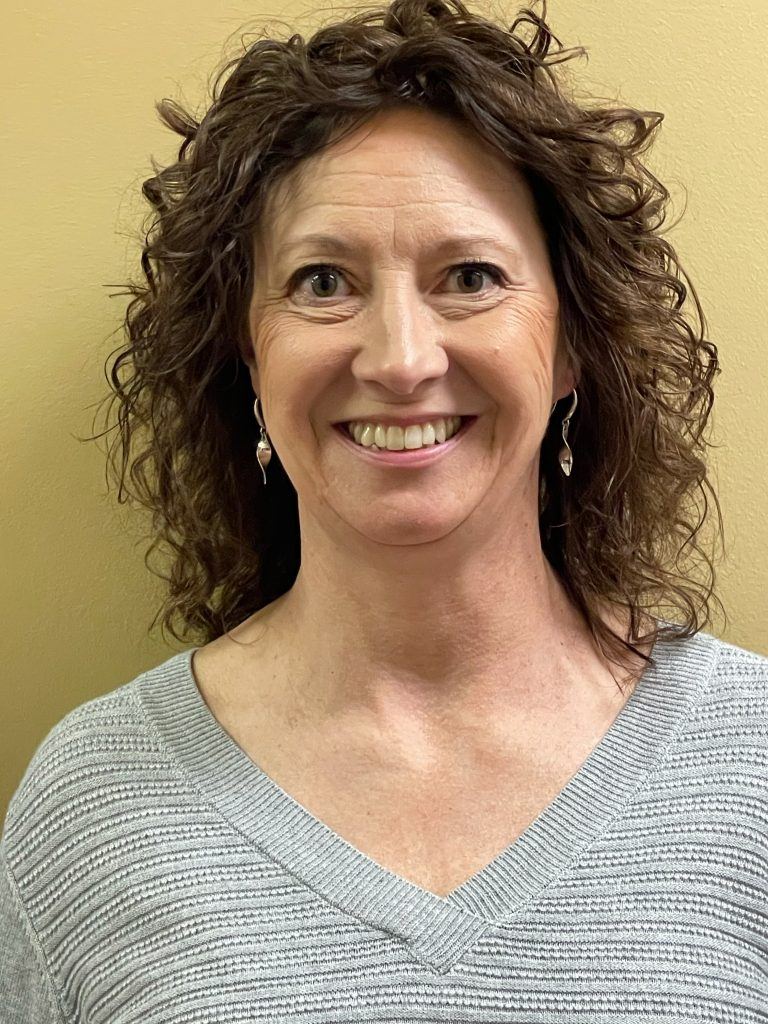 Michelle McLane – Hygiene Coordinator
Michelle has been with our team since September 2016. She loves talking with our patients and getting to know them, and helps our patients to feel welcome in our office. She also makes sure that our schedule flows well throughout the day so that we can provide optimal patient care. Michelle and her husband of 30 years, Matt, have one daughter named Jessica. In her spare time she enjoys walking and spending time with her new Goldendoodle, Murphey.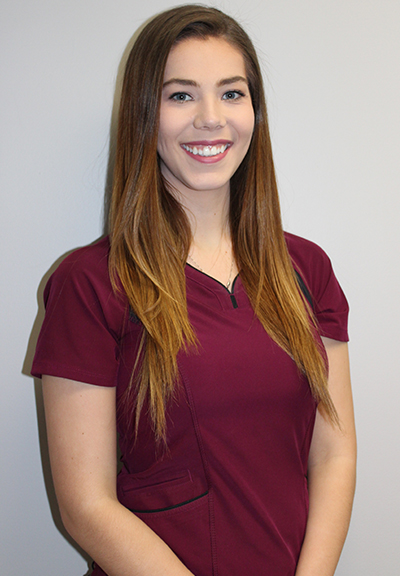 Paige Zajac – Front Office and Dental Assistant
Paige went to school in Franklin, Tennessee, graduating in 2015. She has been with our team since 2017. Paige makes our patients feel welcome in our office, and enjoys being around people who care about our patients and who like being in the dental field. Paige married in 2018, and outside of the office enjoys hiking, swimming and spending time with her family.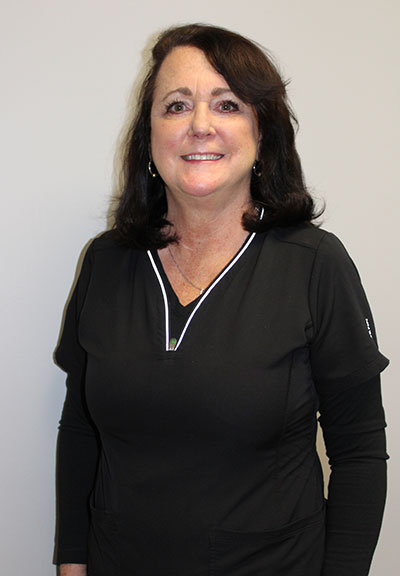 Anita Stilgenbauer – Registered Dental Hygienist
Anita graduated in 1980, and has been part of our dental team for over 25 years. She loves that so many of her patients feel like family and friends, and loves the doctors she works for and the team she works with. Anita loves watching the process of a patient who hasn't been to the dentist in a long time improve their dental health, smile and attitude towards us and towards dentistry. She always strives to do her best for each patient she meets. Anita and her husband, Ryan, have been married for 38 years. They have a son and a daughter-in-law. Anita's hobbies include lake life, skiing and her westie Sophie.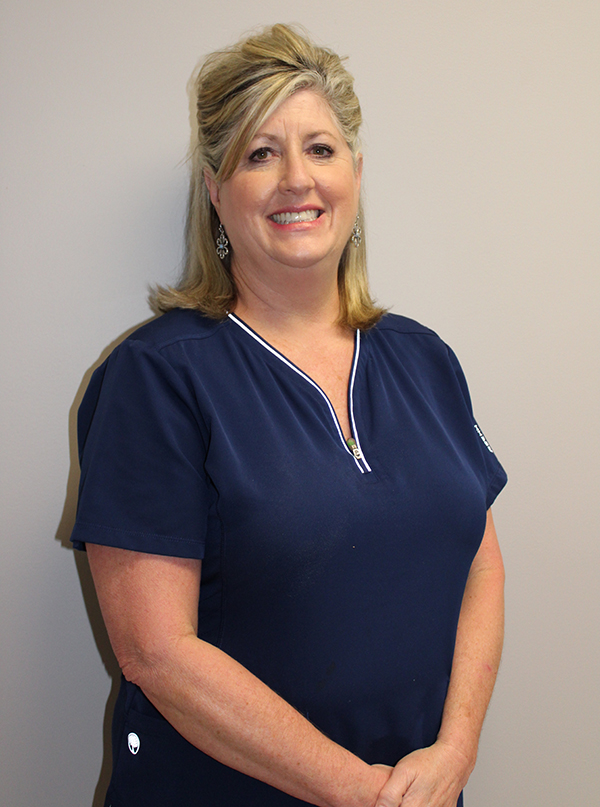 Tara Levering – Registered Dental Hygienist
Tara graduated from Western Kentucky University in 2003. She has been with our team for 14 years. Tara enjoys working with a wonderful group of people, and absolutely loves what she does. Tara has been married for 34 years, and has three children and three grandchildren.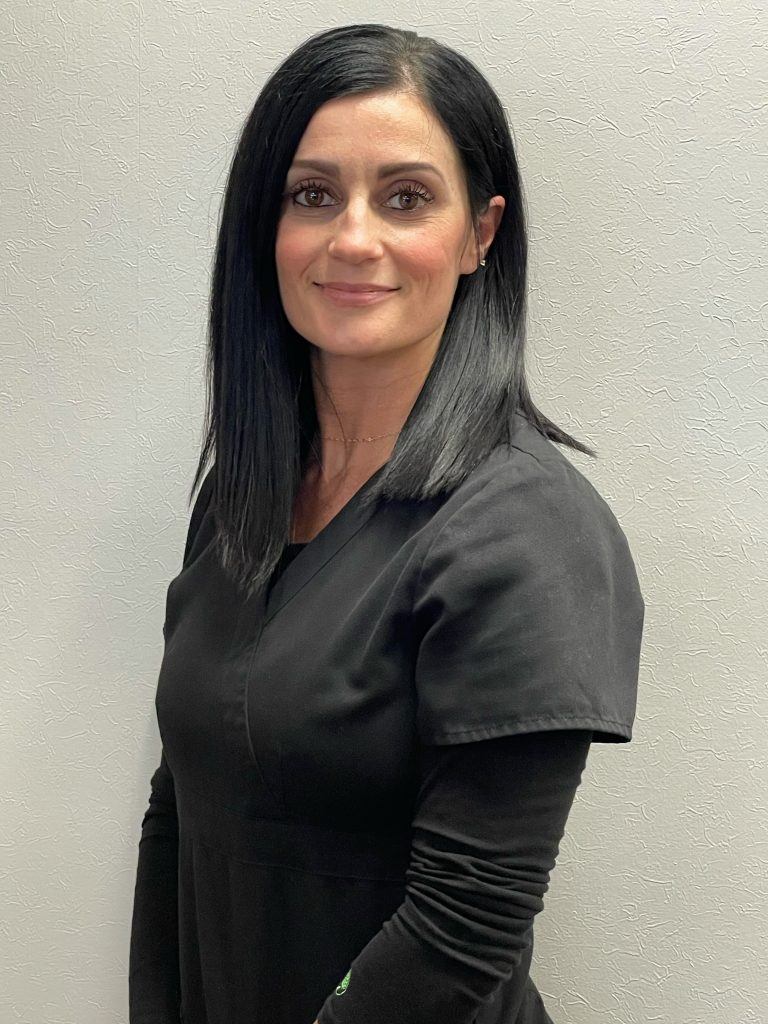 Rachel Laski – Expanded Functions Dental Assistant
I've been in dentistry for over 18 years now. I enjoy fitness and love working out with my husband. I am also a huge dog lover. We have three dogs, two are Boxers and one is a Frenchie. I love my family, God and a good cheeseburger.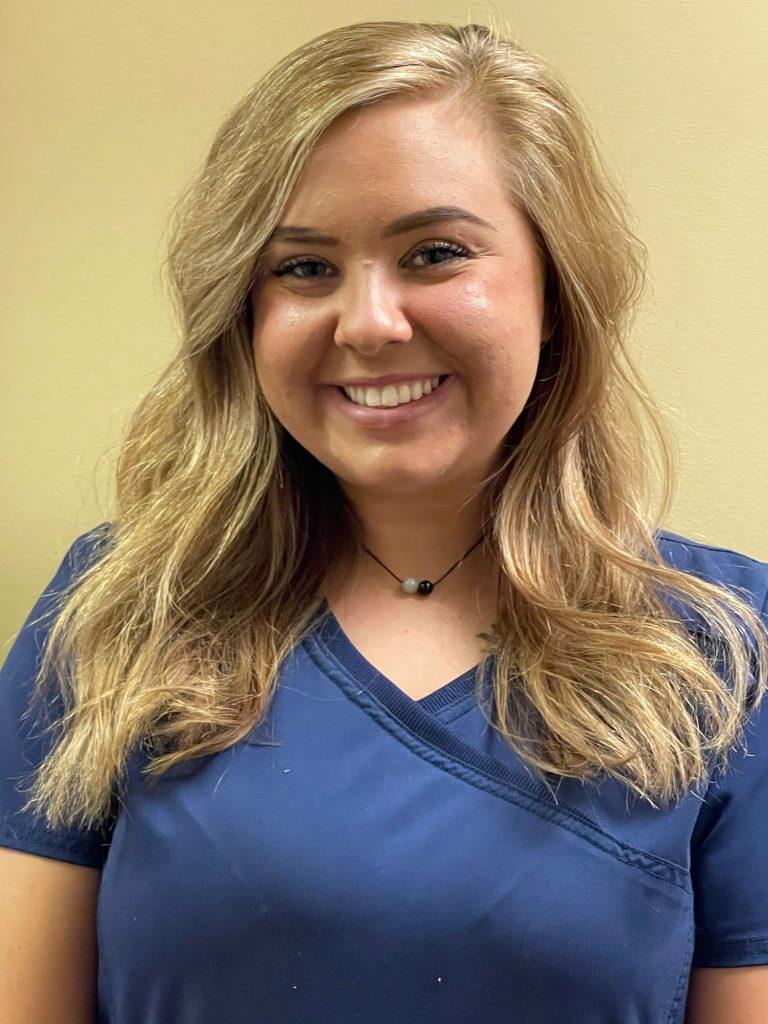 Sky Fuqua – Dental Assistant
Sky joined our team in August 2019 after graduating from the
Dental Staff School of Tennessee
. She comes from a big family and she always looks forward to spending time with them, especially her nephew, Ellis. She also likes to spend her time hiking with her dog.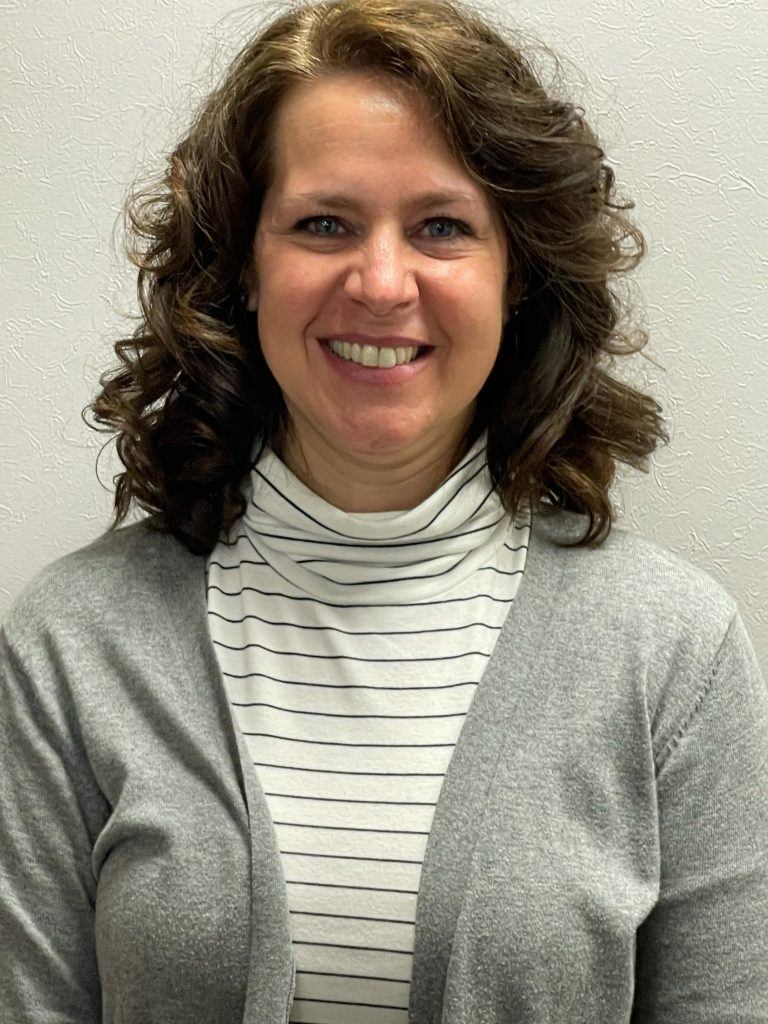 Diane Smith — Insurance Specialist
Diane joined our team in January 2020 and helps our patients verify their insurance, go over their treatment plans, schedule their appointments and helps them process their payments. She holds a bachelor's degree in art from University of Saint Mary in Leavenworth, Kansas. Her favorite part of working here is being part of a team that cares and helps our patients feel like family! Diane is married to Rick and has two sons, Rickey and Daniel. She likes to travel and spend time watching HHS football games.